Naughty Lyanna
Season 2 - v0.01 Released
---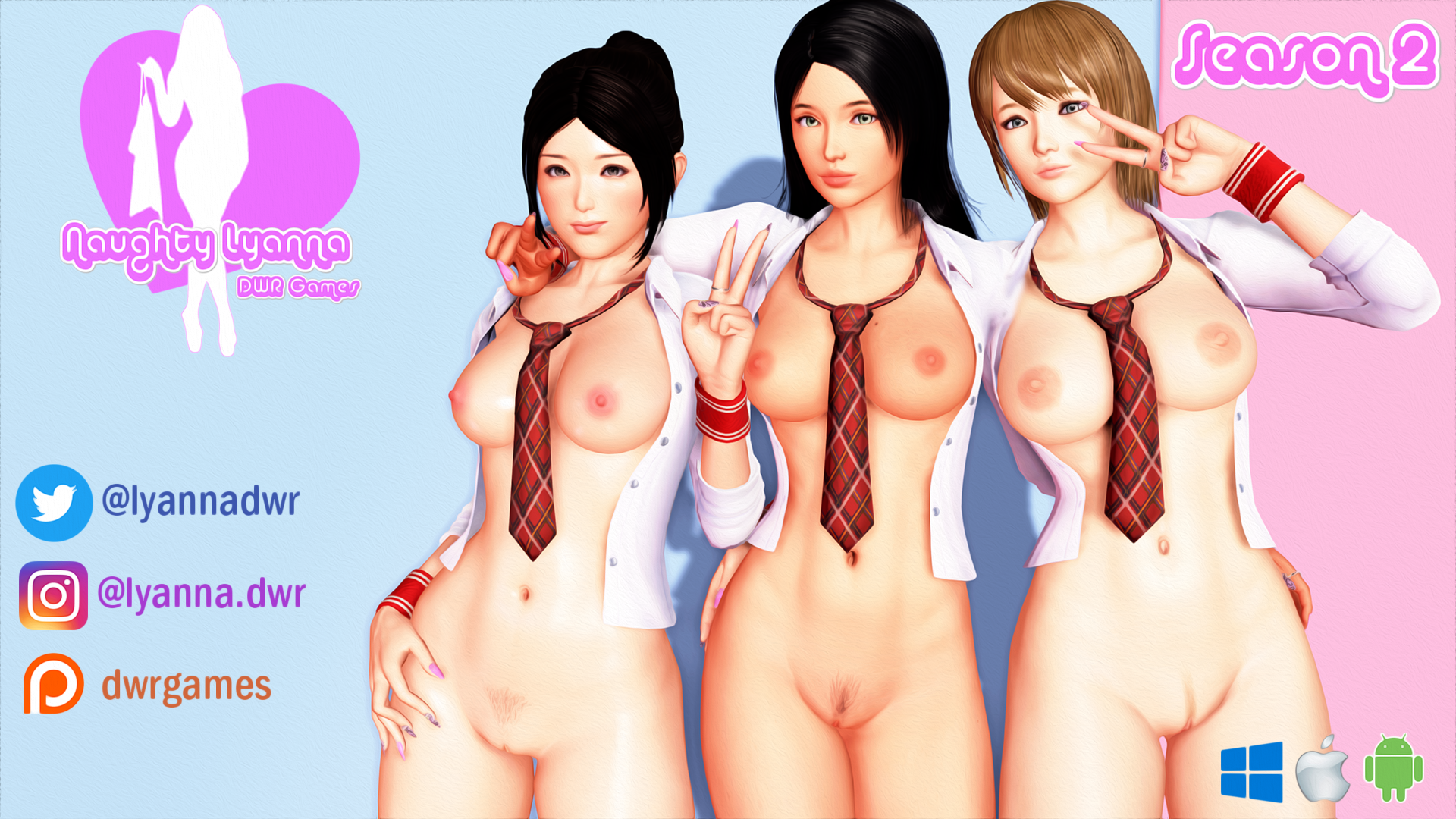 Hey guys, how are you?

The time has finally come for me to bring you Naughty Lyanna Season 2.
My intention was for this launch to be made in February, but I went through difficult days in my personal life. Now things are getting back to normal, and I was able to bring you this release.
You will notice a clear change in the way the narrative is done. If in Season 1 everything was seen from the perspective of our protagonist Lyanna, in Season 2, we will see some events from the perspectives of the other girls. So you can expect unique moments from the entire squad.
In addition, your choices, both in Season 1 and those you will make in Season 2, will have greater weight in Lyanna's behavior. More daring choices, will make her more confident, choices favorable to a certain character, can release extra scenes with him, etc.
Along with this release, I am taking the opportunity to release a fixed version of Season 1. The last version brought some problems for some people, as I used a newer version of renpy and it was not yet stable. I believe that this version is much more stable and can be maintained as the definitive version of Season 1.
And to play Season 2, you have two options: Use a save game made at the end of Season 1 or answer a questionnaire simulating all the choices made, right at the beginning of the game.
So, that's it. I hope you enjoy playing as much as I enjoyed developing it.
See you!
Synopsis:
The girls' videos went viral on the Internet and they decided to invest in content production. 6 months have passed since the events of Season 1, but there are things that never change. Girls are always getting involved in naughty situations. Help them decide how to deal with it.
Changelog:
761 new renders;
13 new animated scenes;
Integration of the game with Lyanna's Instagram (Follow her);
New Twitter page;
New extra content on my website;
New extra content on my Discord channel;
Full proofing, spelling corrections, script corrections, etc;
Improved typography.
Links:
Files
Naughty Lyanna - Season 2 - v0.02 - PC Full HD
96 days ago
Naughty Lyanna - Season 2 - v0.02 - Mac Full HD
96 days ago
Naughty Lyanna - Season 2 - v0.02 - Android
96 days ago