Naughty Lyanna
Season 2 - v0.02 Public Release
---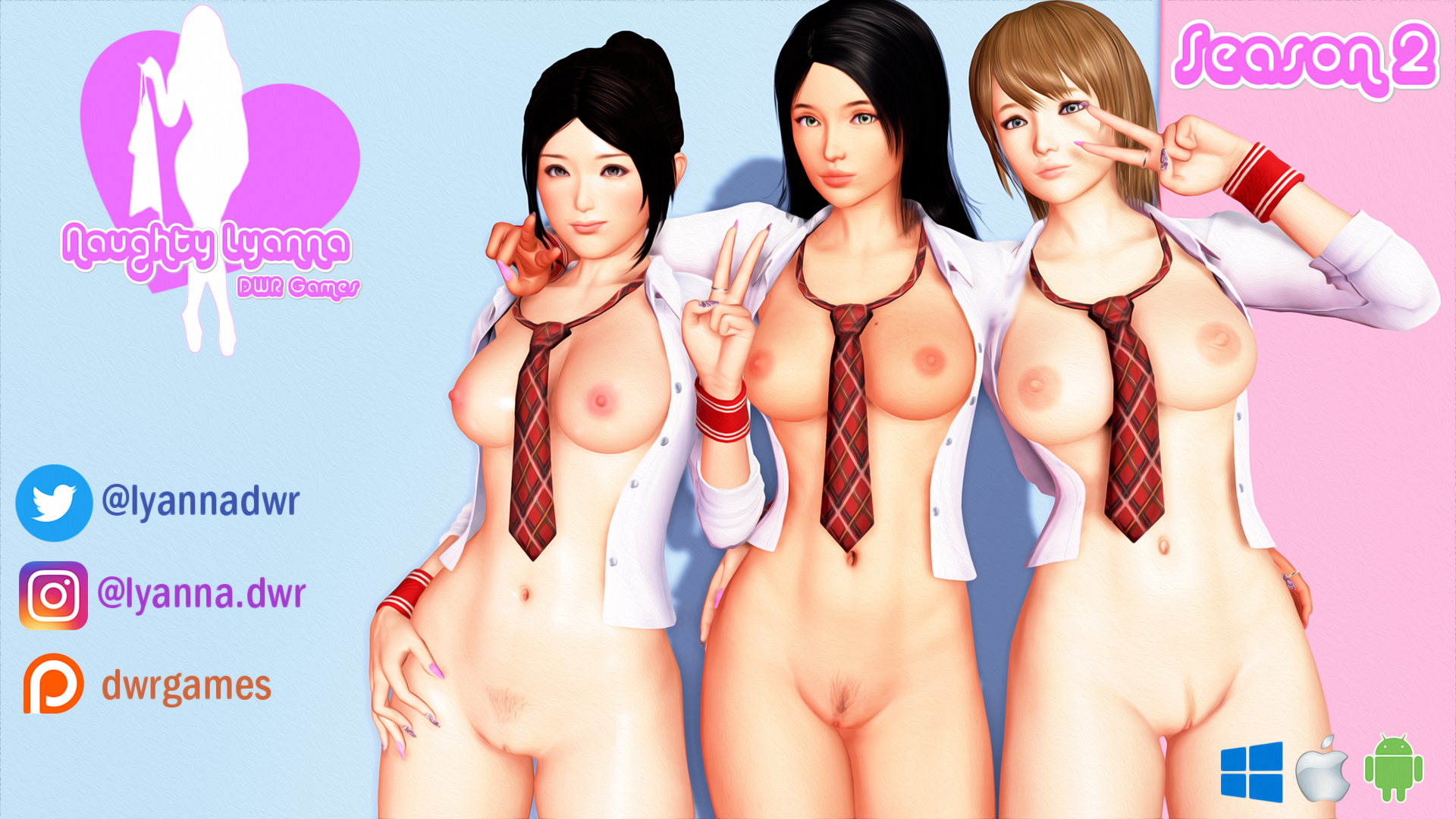 Hey guys, how are you?
Here is the public release of the new version of Naughty Lyanna. We are in the second release of Season 2, and this time we will see the return of some characters previously seen, who will play important roles in the story.
In this update you will already have clues of the next events, since some important elements of the plot will be introduced.
I've been trying to improve more and more the construction of the scenes that I deliver to you, and this attention to detail ends up taking more time for development. But I am very happy with the result.
My goal is to deliver a satisfying visual experience, with immersive scenarios, exploiting the maximum capacity of the engine that I use to develop the art of the game.
By the way, you will also see new elements in the UI, with the introduction of a status menu that will help you understand how your actions can change some events in the game.
The update is save-game friendly, but I added some extra images to one of the scenes from the last update (Diana's photoshoot scene), so I recommend that you start Season 2 again or revisit that scene.
I take the opportunity to release, also, a version with the updated GUI of Season 1, in addition to some bug fixes (No new content, only corrections).
I hope you like the update.
Synopsis:
After a night adventure, Lyanna returns home, and is faced with an embarrassing situation, but this time not for her. The next day, Tina, Rei and Diana try to start their days, but unexpected things happen. Meanwhile, Lyanna prepares to meet Claudia for her self-defense training...
Changelog:
654 new renders (1415 on Season 2 already)
9 new animated scenes (22 on Season 2 already);
New Stats Menu;
Integration of the game with Lyanna's Instagram (Follow her);
New extra content on my Twitter page;
New extra content on my website;
New extra content on my Discord channel;
Full proofing, spelling corrections, script corrections, etc;
Improved typography.
Links: